Fluoride, a mineral found naturally in some foods and in water, can be a great tool for the strengthening of tooth enamel and the prevention of tooth decay. Incorporating fluoride into your dental routine carries a variety of benefits.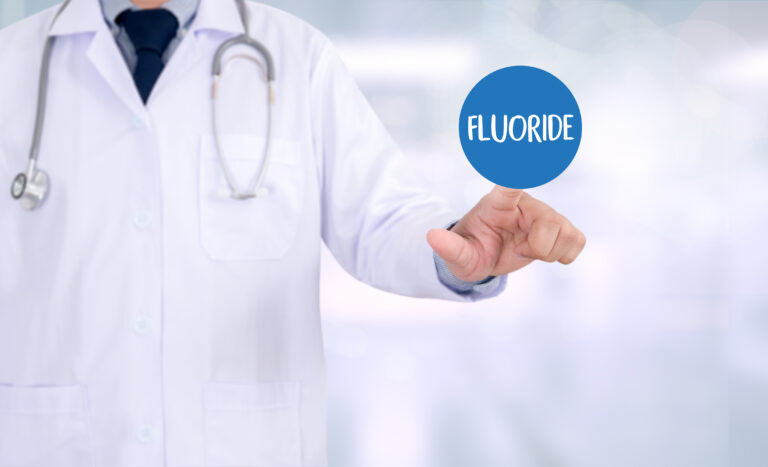 What is tooth decay?
Tooth decay occurs when minerals are being stripped from the teeth (demineralization) faster than they are being deposited (remineralization). Over time, enough material can be lost that the tooth itself becomes compromised, leading to decay and sometimes, cavities and infections.
How does fluoride work?
Fluoride works by making teeth more resistant to decay caused by acid and sugars. This is accomplished through a process called remineralization, where minerals like fluoride are deposited onto the enamel of teeth to replace what is lost through day to day use.
Am I getting enough fluoride?
Fluoride exists naturally in many foods and in water. However, some modern conveniences like bottled water and water filtrations systems can reduce the quantity of fluoride you and your family are exposed to. Some states add fluoride to the public water supply. For more information fluoridated water systems, you can now visit the Centers for Disease Control and Prevention (CDC) website. The new feature, "My Water`s Fluoride," allows consumers in participating states to check out basic information about their water system, including the number of people served by the system and the target fluoridation level. Optimal levels recommended by the U.S. Public Health Service and CDC for drinking water range from 0.7 parts per million (ppm) for warmer climates, to 1.2 ppm for cooler climates. The difference in quantities exists in observation of the tendency to consume more water in warmer climates. States that are currently participating include Arizona, Colorado, Delaware, Florida, Georgia, Illinois, Indiana, Iowa, Maine, Massachusetts, Michigan, Minnesota, Nebraska, New Hampshire, Nevada, North Dakota, Oklahoma, Pennsylvania, and Wisconsin.
ADA statement on FDA toothpaste warning labels
The American Dental Association`s Council on Scientific Affairs believes that the warning now required on fluoride toothpastes by the Food and Drug Administration (FDA) could unnecessarily frighten parents and children, and that the label greatly overstates any demonstrated or potential danger posed by fluoride toothpastes. The labels, now required on all fluoride toothpastes, warn consumers that, "If you accidentally swallow more than used for brushing, seek professional help or contact a poison control center immediately." The American Dental Association, however, points out that a child could not absorb enough fluoride from toothpaste to cause a serious problem and that the excellent safety record on fluoride toothpaste argues against any unnecessary regulation.